Request a Quote
"At Saddleworth Plumbing we look after our customers for the long haul. Unlike other plumbing, gas or heating contractors, we will always return if there is a problem."
Read our testimonials here.
| | |
| --- | --- |
| | Download our free plumbing, gas and heating services App |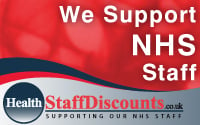 Boilers Fitted, Serviced & Repaired
We fit, service and repair -
ALL makes of Boiler
All with a 1 to 7 year manufacturer's warranty
to find out more about our boilers
Welcome to Saddleworth Plumbing
Qualified in all aspects of plumbing, gas and heating
Domestic and commercial work undertaken
Oldham, Saddleworth, Tameside and surrounding areas
Call 01457 810101 or 07747 028209 for a no-obligation quote.
1 year manufacturer's warranty on all bathroom suites
Budget & luxury bathroom suites
Contemporary bathroom suites
Bath & shower suites
Click here to read more
Gas Safety Issues
£48,000 fine after landlords failed to arrange inspections
Two landlord companies have been fined for gas safety breaches at a block of privately rented flats in Hampstead, North London... Read more
Daubhill landlords fined after Little Lever tenants 'poisoned' by carbon monoxide
A FOUR-month-old baby and his parents were rushed to hospital after they suffered carbon monoxide poisoning... Read more
Technical Bulletin 055 – Duties of Landlords
A safety check on relevant gas fittings, completed within 12 months, is not the only legally required duty on landlords... Read more
Landlord fined for Gas Safety Record failings
A landlord has been fined for failing to have a valid Gas Safety Record in place for five tenants of his properties... Read more
Landlord prosecuted over carbon monoxide risk
A mother and her young son were put at risk of suffering carbon monoxide poisoning for seven years at their home in Ashton-under-Lyne... Read more